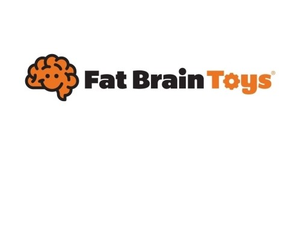 Fat Brain Toys
---
Fat Brain Toys are for toy snobs. Not just any toy can be a "Fat Brain Toy."  Everyone falls in love with Fat Brain Toys.  Customers come back for more.
Unable to find enough of the toys that met high standards, Fat Brain began designing toys in 2006. Since then, The Fat Brain Collection has won numerous industry awards and has been featured on the TODAY Show, Tonight Show, New York Times, and The Wall Street Journal. Our products also make frequent appearances on celebrity social media accounts like the Kardashians, Andy Cohen, and Chrissy Teigan.
Fat Brain Toys provide:
Open ended toys

Games
Unique gifts
Entertainment
Education
At Acorn Treasures, our Fat Brain Toy line was added by request from a beloved customer.  Once we offered simpl dimpl, we had to add other dimpl items.  We found all ages loved simpl dimpl.  Families came back for more simpl dimpl so everyone in the household could have their very own.  There is a dimpl for EVERYONE.  Of course, over the course of a few short weeks, we started adding other items offered by Fat Brain.